July 19, 2021 Alyssa beno
Travel enthusiasts have spent the last year dreaming of where they would go after COVID-19.
In a brand new special, Rick Steves' Europe awaits you, America's premier travel authority for Europe transports viewers to the continent's bustling cities, quaint villages and scenic countryside. The show premieres at 7 p.m. Thursday, August 19 on PBS Wisconsin and the PBS app on your phone, tablet, Roku, Apple TV, other digital TV devices, and many smart TVs.
In this two-hour special, Steves recounts his recommended travel itineraries for a variety of places that will delight European travel enthusiasts and novices alike. Viewers will explore the rich history and cuisine of Sicily, the romantic Greek island of Mykonos, the rustic and historic Porto in the northern regions of Portugal, the majestic Cotswolds in England, the traditional folk life of Romania and will enjoy a authentic taste of la dolce vita in Italy.
Before the PBS Wisconsin premiere Rick Steves' Europe awaits you, we spoke with Steves about post-COVID-19 travel and how a travel lover like him has enjoyed life in one place.
PBS Wisconsin: How did you decide which venues to feature in this special?
Rick Steves: After coming out of COVID-19, we need something that is good for the soul. We can't wait to travel, and I thought I would put together a few destinations that I think would come to pet our urge to travel in a way that really meets our needs after COVID. I want to find places where you can get away from the crowds, places where traditional culture is alive, places close to nature, places where you will be truly welcome. Places where we can recharge our enthusiasm to explore the world. My pace is Europe, so I had to sort through what I had for options in Europe, and that's how I found Sicily, Mykonos, the Cotswolds in England, Tuscany, Romania and Portugal. Every destination has a reason, and I was truly grateful for how it came together. It was really consistent.
PBS Wisconsin: Tell us about the program.
Steve: You have great food in Sicily, you have romantic time on the island of Mykonos, you have the quaint half-timbered charm of Cotswold villages in old England, you have the idea of ​​the second largest city in Portugal visiting in Porto, a sort of suddenly vibrant industrial city full of creative energy. You have the option of settling in a BnB farm in the hills of Tuscany, then you have the very, very lively folkland of Romania. It all comes together to celebrate how ready Europe is and looks forward to our visit once we get out of COVID.
PBS Wisconsin: What was your guiding travel principle for this program?
Steve: It's perfect for people who don't want to sit with a bunch of other Americans in a theater watching cultural snapshots on stage. A lot of people go to Europe, and they are completely victims of promotional budgets. They all go to the same places and they pile up and they're just part of the economy. I want to travel in a way where I am not so much a part of the economy as I am of the party. In these places, by traveling as we promote there, we are really part of the party.
PBS Wisconsin: How do you think people's outlook on travel might change after the pandemic?
Steve: It will be gradual. Europe is starting to open up now, and I think it is fragile. I have told my staff that we have to be patient. In Italy, we say "piano, piano" – little by little. For me, Europe is not open until the whole of Europe is open. Rick Steves' social distancing and travel style have nothing to do with each other. I want to have my cheeks kissed in Paris and I want to pack my bags in the squares of Rome and have my gelato while I walk around with everyone and I want to sprain in these pubs and toast with new friends in Ireland. I don't want to do anything dangerous, but I really believe that with the vaccinations we are on the right path to normalcy, and it will only take a few months. In my company, we are not promoting Europe in 2021. We are opening our program in early 2022. That does not mean that individuals cannot travel safely in 2021, but it is complicated this year, and I think that "will be wide open from the beginning of 2022.
PBS Wisconsin: Has staying still changed your personal perspective on travel?
Steve: For a year and a half, I haven't taken a plane. It's the first time since I was a schoolboy that I haven't been to Europe for a hundred days. One of my phrases during COVID was "be patient". Patience is not an American fort, it is certainly not a Rick Steves fort, but for the past year patience has been my middle name. And also, play the cards that are dealt to us. It is a serious crisis. We just need to be patient and diligent. Much more important than my travel dreams or my business performance during a very difficult time for anyone in travel or tourism, much more important than that is taking care of our neighbors. I have been more attentive to our needs here in our community, I have been listening to the fragility of nature, I have been listening to the great gap between privileged people and people struggling, and I have been aware of the importance of good governance, adherence to science and the fact that the challenges that lie ahead in the future will be like these. It won't be like conventional warfare, it will be challenges that see no borders, challenges that are impervious to conventional weapons and walls, and that will need nations to work together, science and good governance. . manage. These are the challenges that will be in the news for the rest of our lives and I think that's kind of a red flag for that.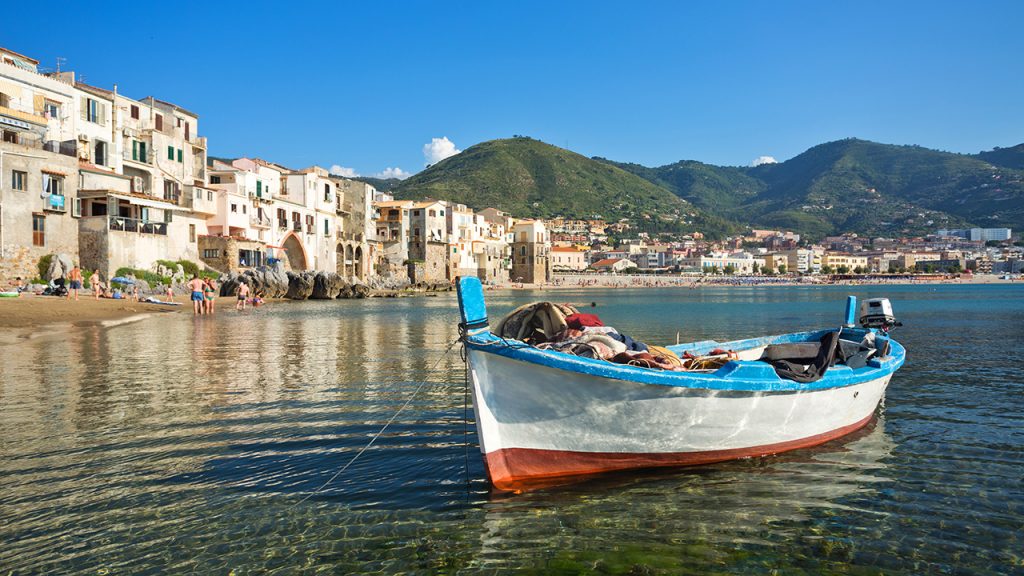 PBS Wisconsin: What's your life like outside of travel these days?
Steve: I can't travel, but I can use what I call the traveler's mindset here at home. I was really amazed at how interesting it was. For me, a good traveler is curious, a good traveler is eager to step out of their comfort zone and happy to make mistakes to learn, try new things, seize opportunities as they arise, and I am employing that same kind of job. 'embrace life' attitude here at home with no plane ticket in sight. It was fun, and I've been focusing on travel so much for the last 30 or 40 years that I've forgotten that there are other dimensions to life. I learned to cook and learned the beauty of having dogs and walking them, got to know hummingbirds and their rhythm, and every sunset is like a devotion. For me this COVID-19 it is true that I am a very privileged person and I have a comfortable place to stay safe and do my work at home, but for me COVID has been God's way of saying: " Slow down. It was therapy for a workaholic, and it was a great reminder that there is more to life than just speeding up. I can't wait to start traveling again, but I think we have to start first.
PBS Wisconsin: What do you hope viewers take away Rick Steves' Europe awaits you?
Steve: I am truly grateful to public broadcasting for the opportunity to share the lessons I have learned from a life spent exploring Europe. For me, Europe is my rhythm; my favorite countries may be elsewhere, but for me Europe is the paddling pool for exploring the world. My mission is to inspire Americans to venture beyond Orlando, and Europe is the next best step in becoming someone who is comfortable with our world. The beautiful thing that I have learned from a lifetime of traveling is that the world is filled with love and joy and wonderful people. If you never travel, you never go out to get to know the neighbors and you've really missed something in life. If you travel properly I think you realize culture shock is the increasing pain of a widening of perspective, and widening of perspective is a beautiful thing because it allows us to bring home what I think. to be the most beautiful memory, and that is an empathy for the other 96 percent of humanity. It is my joy to be a travel writer and television producer for public television. With Europe awaits you, it's so much fun to be able to share these ideas with all your audience in Wisconsin. Hope people enjoy the show!
Rick Steves' Europe: London – Historic and dynamic
9:30 p.m. Thursday 5 August
In a multi-faceted London, meditate on the Royal Tombs of Westminster Abbey, learn to triple the calories of an English scone at teatime, see Churchill's secret WWII headquarters, shop where the queen is shopping and straddles the prime meridian of Greenwich.
Rick Steves' Europe: Lake District and Durham of northern England
9:30 p.m. Thursday August 12
Hike through the Cumbrian Lakes District – the green and pristine playground of the mountains of England – Rick Steves admires idyllic lakes, sees misty waterfalls, visits a slate mine and conquers stony peaks. And he meets locals – and their beloved dogs and sheep – everywhere.
Rick Steves: Best of the Alps
1:30 p.m. Saturday August 21
From Italy to Austria and to France, Rick Steves Europe: the best of the Alps packed with scenic train rides, breathtaking ski lifts, majestic glaciers and unforgettable hikes. In this blitz of the Alps' greatest hits, Rick celebrates both nature and culture while visiting the highlights of Europe.
Rick Steves' Europe: Copenhagen
9:30 p.m. Thursday August 26
The capital of Denmark is the funniest in Scandinavia. As you get to know Copenhagen, discover reminders of its Viking history and see reflections of its proudly independent ways today. Stroll Europe's first grand pedestrian boulevard, admire the Crown Jewels in the Palace Treasury, and cycle through an inspiring community of hippie squatters, ending at Copenhagen's full-time carnival, the gardens from Tivoli.
Cotswolds COVID-19 England Europe Mykonos Portugal Rick Steves Rick Steves' Europe awaits Romania Travel to Sicily Tuscany
Source link